Posted on Aug 28, 2020 1:17:05 PM
At Epiq Solutions, we develop flexible software-defined radio (SDR) modules that enable engineering teams to understand and interact with the wireless world around them to suit their application needs. Generally, our customers' engineering teams integrate our SDR modules into their systems having selected our modules for their features, form factor, I/O, and other criteria that meet particular project requirements. But in some cases, customers don't want to take on the effort to integrate an SDR module themselves. They may not have the expertise in-house or could be short on time to get a solution up and running. They need something they can just plug in and use.
By combining our field-proven SDR modules with a commercial-off-the-shelf (COTS) computer, a completely integrated SDR platform can be at your fingertips and ready for action without any additional hardware development. An example of one such solution combines our Sidekiq Stretch SDR card with a commercially available Intel® NUC small form factor compute platform. Measuring just 4.6" x 4.6" x 2.8", this platform combines a PC-class computer (Intel® Core™ i7 CPU + 16 GB of RAM + 1 TB 2.5" SSD) with a PCIe-based SDR capable of transmitting and receiving RF signals between 70 MHz and 6 GHz. Sidekiq Stretch includes a GPS disciplined oscillator (GPSDO) and flexible Rx pre-select filtering, all on an industry standard M.2 2280 card, thus matching up perfectly with the NUC to provide a signal processing powerhouse in a tiny form factor.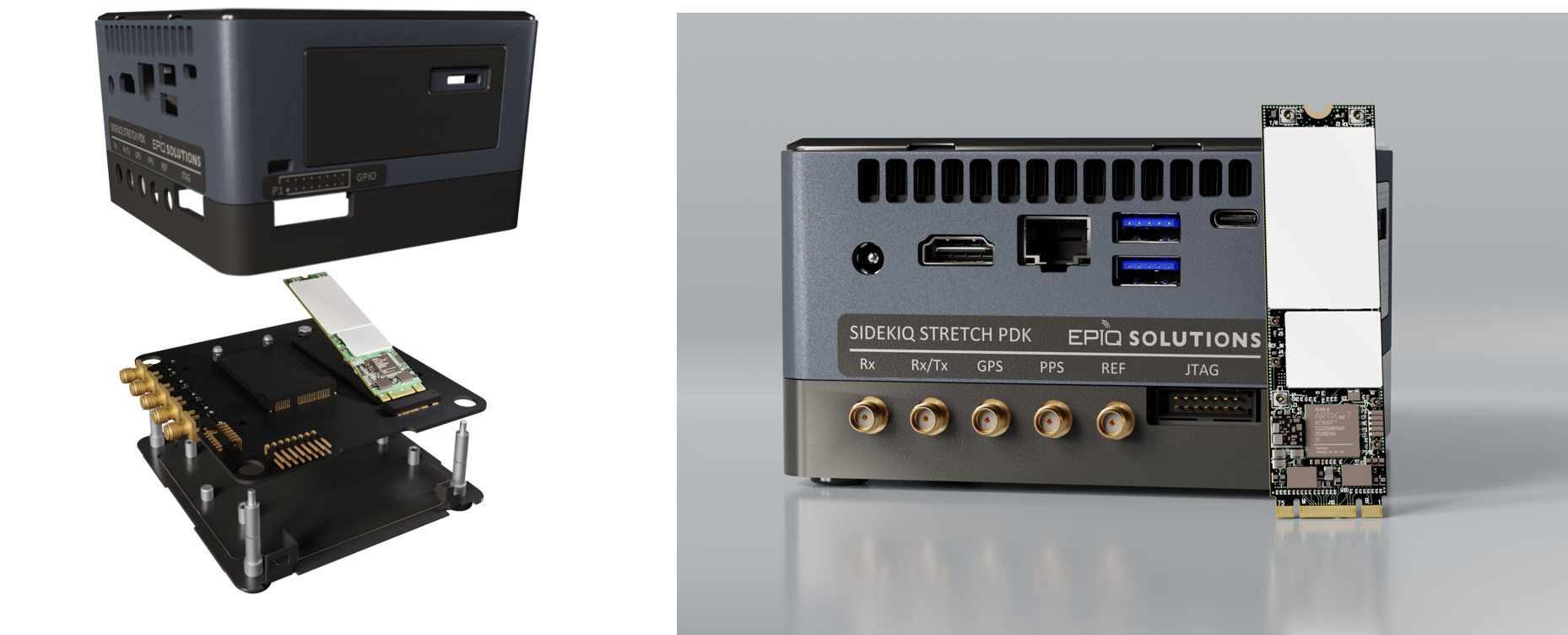 Sidekiq Stretch integrated into the Intel® NUC package, with a custom housing extension for accessing additional I/O.
Note that the standard NUC housing has been extended to include an I/O tray for accessing additional I/O that are critical for typical SDR systems including antenna access for Rx, Tx, and GPS, as well as 10 MHz reference clock input and pulse-per-second (PPS) inputs. In addition, the JTAG interface for the FPGA on Sidekiq Stretch is also accessible via an external connector, as well as several general purpose I/O (GPIO) pins from the FPGA. All of these interfaces are in addition to the standard NUC interfaces, including an RJ45 gigabit ethernet interface, USB3 ports, a Thunderbolt 3 port, and HDMI/video ports for connecting a monitor.
The NUC runs a standard Linux distribution (Ubuntu 18.04), bringing a familiar development environment for end user applications. These systems come pre-loaded with Epiq Solution's libsidekiq software API, device drivers, and all documentation so that engineering teams can start building their application immediately instead of figuring out how to integrate an SDR with their host computing system.
Whether it is a high performance OEM SDR module, an SDR platform like the Intel® NUC + Sidekiq Stretch combo discussed here, or a complete turnkey RF sensing solution to help you understand the world around you, Epiq Solutions has you covered. For more information on our Intel® NUC + Sidekiq Stretch offering, click here. We'd welcome the chance to chat about SDRs or turnkey RF sensing solutions. Drop us a line here and we look forward to nerding out with you.
Topics: SDR
Author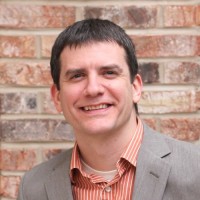 John Orlando
John Orlando is CEO and co-founder of Epiq Solutions, an engineering company focused on delivering software defined radio products and turnkey RF sensing solutions that help make the world a safer place.