Posted on Jun 28, 2023 12:19:53 PM
Massive installations and towering equipment are common in RF engineering. However, In the rapidly evolving field of radio communications, the push for more efficient, compact, and cost-effective solutions has led to an exciting development: small-form-factor Software-Defined Radios (SDRs) being integrated into a wide range of new applications. These diminutive devices are making a big impact, enabling new levels of flexibility, performance, and innovation.
The trend towards miniaturization isn't new, but in the realm of SDRs, it's definitely a game changer. Compact, power-efficient, and versatile SDRs emerged as the linchpin in modern RF applications, bridging the gap between physical hardware and software. These devices have emerged as crucial elements in modern RF applications, heralding a new era in which size no longer defines potential. More than ever, industries ranging from defense and aerospace to telecommunications and IoT demand robust capabilities in increasingly smaller packages.
In this blog, we'll explore how this trend is taking shape and why it matters for professionals like lead engineers, program managers, and end-users.
Make it Small, but Mighty: Designing the Compact Powerhouse
The last decade has seen immense growth in the capabilities of small-form-factor SDRs, primarily spurred by advancements in RFIC and FPGA technology. The introduction of the AD9361 in 2013, for example, revolutionized SDR design by integrating RF front end, mixing, LO generation, and digitization into a compact and low-power consuming package. Epiq Solutions has been at the forefront of leveraging this technology since its release.
The AMD Artix7, with its high-level signal processing capability, high-speed interfaces, and small form factor, is another breakthrough. However, fusing these devices to create an ultra-small SDR product is no small feat. It demands precise design and advanced engineering—every trace, via, and the circuit must be optimized for size and power. The Epiq team consistently rises to this challenge, pushing the boundaries of what's achievable in the world of small-form-factor SDRs.
Case in point is Epiq Solutions' Sidekiq M.2. It integrates the AD9361 RFIC, an AMD Artix7 FPGA, and all of the supporting components for high-speed interfaces, power, and clocking. This SDR measures 30mm x 42mm x 4mm, weighs only 6 grams, and consumes 2.1W of power in typical applications. This level of integration, coupled with an ultra-small form factor, allows the M.2 to bring SDR capabilities to an extensive range of low-power applications.
Life-Saving, Game-Changing: A Real-World Example
Let's take a look at a real-life case to see how small-form-factor SDRs can change your business. Epiq Solution's client, CENTUM, integrated our Sidekiq M.2 card into their life-saving solution, Lifeseeker, enhancing performance while maintaining an incredibly small form factor.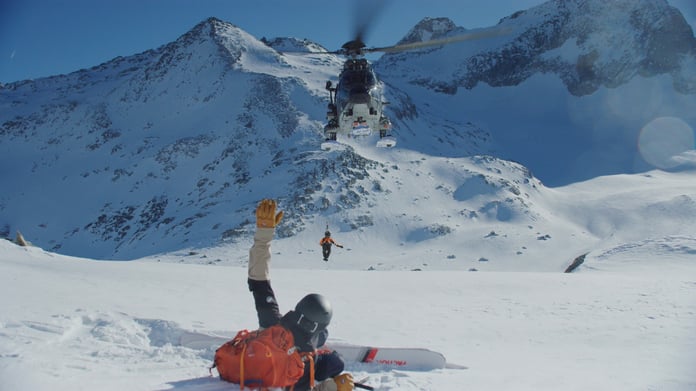 Lifeseeker's purpose is critical: locating mobile phones in hard-to-reach areas for search and rescue operations. CENTUM needed a reliable, efficient, and small SDR solution to carry out Lifeseeker's mission effectively, leading them to Epiq Solutions.
The Power of Flexibility
The bottom line is—that unprecedented flexibility is at the heart of the small-form-factor SDR's appeal. For engineers and developers, the ability to implement a wide range of modulation schemes or switch between frequencies on the fly opens up a world of possibilities.
This flexibility was a design priority for the Sidekiq M.2. It covers RF carrier frequencies from 70MHz to 6GHz, accommodating nearly all commonly used frequency bands for applications like ISM devices, cellular, WiFi, UAS, Bluetooth, and more. Moreover, it supports a wide range of sample rates, from 233Ksps to 61.44Msps, negating the need for high-power sample rate conversion. The frequency and sample rate can be reprogrammed on-the-go, bestowing the M.2 with unmatched mission flexibility.
The Future of Tiny SDRs (spoiler—it's bright!)
As the demand for compact, powerful, and versatile radio solutions continues to grow, so will the innovation in this space. The RF landscape is rapidly evolving, with small-form-factor SDRs leading the charge. As these devices deliver superior performance within their compact designs, they represent a new dawn in RF engineering, setting a precedent for future technological developments.
Tiny SDRs are reimagining what's possible, offering more flexibility, efficiency, and performance in a compact form. With a commitment to integrating the latest capabilities and overcoming SWaP constraints, Epiq's team empowers RF engineers and program managers to future-proof their systems and remain at the forefront of a continually evolving field.
Stay tuned to our blog for more insights into the dynamic world of SDRs, and feel free to reach out to our team if you'd like to learn more about our solutions!
Topics: SDR
Author
Anastasia Hamel
Anastasia is a tech-obsessed growth marketer with 10 years of experience in Wireless/B2B/AI companies (big and small). Part storyteller, part analyst. Can breathe fire, but never on the job.